Cornwall-based conservation charity the National Lobster Hatchery is holding a fundraising auction next month. We've come up with a charming way to support our lobsters: an exquisite sterling silver pendant which we've donated for as a prize.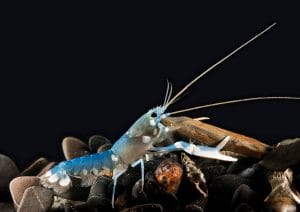 The National Lobster Hatchery in Padstow is a conservation, research and education charity. They aim to help conserve vulnerable lobster populations, and in doing so, also protect the livelihood of fishing communities. The charity is best known for its "maternity wing", where lobsters are hatched and raised, and released into the sea when they reach juvenile age, a,life stage at which they're better able to survive. The Hatchery has a visitor centre, where you can see the lobster crèche (along with some bigger lobsters) and learn about the essential work that the charity carries out. There are guided tours, and the Hatchery works closely with local schools.
As a charity, the National Lobster Hatchery has a busy fundraising programme. An auction and dinner will be held at the historic Fishmongers Hall on the River Thames on 2nd February. Guests will enjoy a champagne reception, a three-course dinner, and the chance to bid on a range of unique prizes, including our little lobster.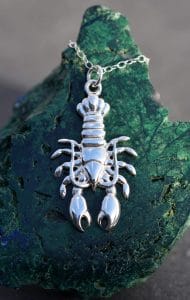 Mallards' founder Douglas Bond grew up on the Cornish coast, so he has a real appreciation of the marine environment. He was inspired by the lobster's intricate shape (and to be honest, by a love of seafood!) to make this beautiful silver pendant.
The design captures every detail of the lobster, from the antennae to the tail. The tiny crustacean's curving claws and gleaming carapace highlight what a graceful creature the lobster really is. As well as being a fun design, it's also an extremely elegant piece of jewellery that would look superb worn with its silver chain as a necklace.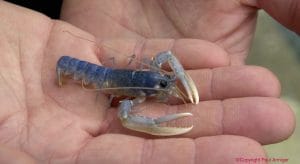 The winning bidder will receive the beautiful little lobster, along with a matching sterling silver chain, presented in a gift box.
To find out more about the auction, and other ways to help this hardworking marine charity, please contact the National Lobster Hatchery. If you're in or near Padstow, call in to see the adorable juveniles in situ!
If there's a fish or animal that you think would make a great piece of jewellery for your visitor attraction, please get in touch. As you can see from the lobster, no creature is too complicated or too unlikely to become a stunning piece of jewellery!