Mallards is part of Bonds the Jewellers, specialising in high-quality, custom-made jewellery and gifts for the heritage and commercial sectors. All our products are designed, made, and hand-finished in Britain.
Our clients include the shops at Westminster Abbey, the Houses of Parliament, and Royal Museums Greenwich (which includes the Royal Observatory, Greenwich and the National Maritime Museum). We also design accessories for companies such as Princess Yachts.
Mallards' founder Douglas Bond started out as an apprentice jeweller in London's Hatton Gardens. In 2002, he started Bonds the Jewellers, and began designing bespoke jewellery for heritage attractions in 2004. His eye for what makes a beautiful and original piece of jewellery sets Mallards apart from other jewellery suppliers.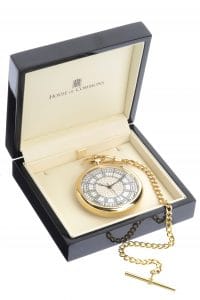 We'll discuss your ideas with you, and from a combination of these and our inspiration, come up with some design suggestions to take forward.
Working from photographs, sketches, and CAD drawings, we'll make a sample piece of one of these designs in our workshop so you get an excellent idea of what the end product will look like. To find out how we go from idea to finished item, have a look here.
Douglas's unique approach has resulted in some beautiful and unique jewellery. Where most people see architecture, he sees potential pendants or watches! Details from coats of arms, stained glass windows, and objects in your collection can make stunning bespoke products that your customers will love.
If you have an idea but think it may be too tricky to reproduce, it's always worth discussing it with us. As Douglas says, "You know what's possible when you can make it."
Because there's no minimum order, we can always start with a small batch, or even a single item, and see how your customers respond. We're confident that they'll love the unique and characterful designs.
Please contact us to find out what we can create for your business.