At Mallards, we love the challenge of turning a British icon into a heritage souvenir. The huge bell known as "Big Ben" is one of London's most famous names; and its attractive shape makes it the perfect item to be recreated as jewellery. We worked with the House of Commons retail team to craft a "Little Big Ben" charm in sterling silver.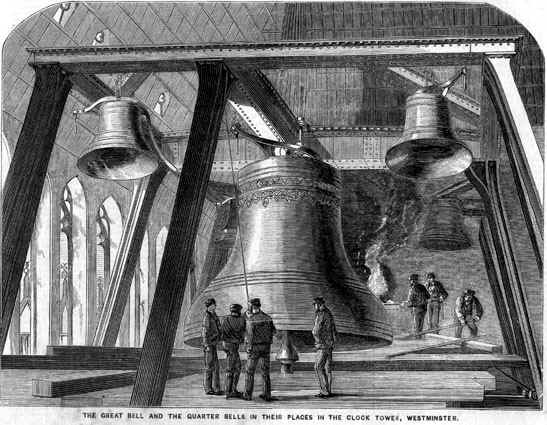 The real Big Ben is housed in the Elizabeth Tower in Westminster. Installed in 1859, Big Ben has been booming out over London for over 150 years. It was cast in its home city, at the Whitechapel Bell Foundry, and is a massive 2.29 metres high and 2.74 metres in diameter. At 13.76 tonnes, it was the heaviest bell in Britain, until 17 tonne "Great Paul" in St Paul's Cathedral usurped it in 1881. Still, the Great Bell at Westminster is the country's most famous bell – even if pretty much nobody knows it by its real name…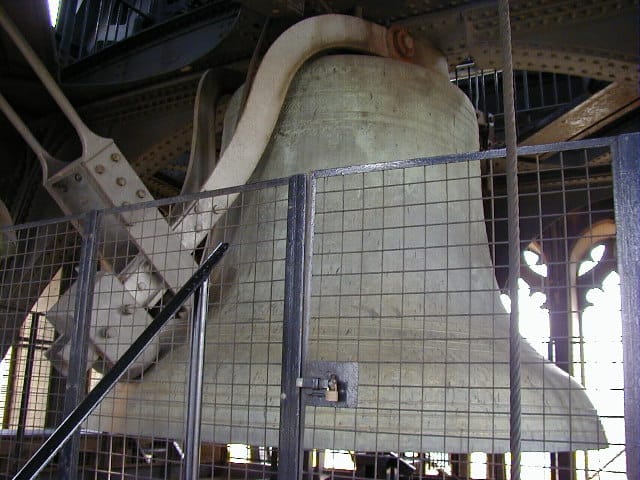 The Great Bell has always been known by its nickname of "Big Ben". It may have been named after Sir Benjamin Hall, the Welsh engineer and politician who supervised the Great Bell's installation. Or alternatively, the bell was named after contemporary celebrity boxer, Benjamin Gaunt, whose heavyweight classification led to his nickname of "Big Ben". "Big Ben" came to refer to the clock and the tower as well; however purists will tell you that the name belongs only to the bell.
Next year, a 3-year, £29m repair programme to the Elizabeth Tower, the clock, and Big Ben himself begins. Westminster will seem strangely silent without Big Ben's famous tones; however it will still be struck for important occasions. Those responsible for maintaining the bell and clock will have been pleased to learn that part of the renovation project includes installing a lift!
Our "Little Big Ben" is far lower maintenance. It is just 9mm tall, and the base measures 10mm. Even though it's small, the charm still has lovely little details, and it has its nickname engraved upon it.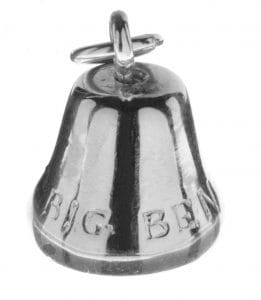 Our favourite detail is the perfect little bell clapper inside the hollow bell, which actually moves. (Wearers will be pleased to note that it doesn't actually make a sound, however…!) The charm is made from sterling silver, and can be worn either as a charm on a bracelet, or as a pendant on a chain.
The Big Ben charm is available at the Houses of Parliament shop. We supply the charms displayed in solid wooden gift boxes, finished in striking black lacquer and personalised with the House of Commons logo. The result is a beautiful and original little item, a memento of a classic symbol of London and the British Government.
If your attraction or business has a big icon you'd like to see recreated in small, saleable form, please get in touch with us. We take iconic subjects like Big Ben, or little details such as Margaret Beaufort's Altar Cross , and craft them into stunning jewellery or other quality heritage souvenirs that your customers will love. And we love a challenge, so please let us know your ideas!