Mallards has just started working with fabulous photographer Emma Griffin . To celebrate this, Douglas has designed and made a bespoke silver pendant for Emma, based on her company's distinctive logo.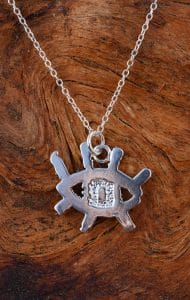 Emma, like most of Team Mallards, is based in Cornwall, although she works internationally. With a background in fashion and fine art, Emma is the perfect choice to tell the story of Mallards' heritage brand.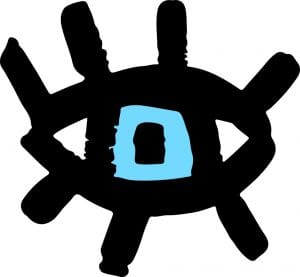 Emma's eye logo describes her perceptive approach to photography. She refers to herself as a "visual storyteller" rather than simply a photographer, as her images capture something deeper than that immediate moment. With her all-seeing eye, Emma spies the story behind the subject, and uses that to create images that have depth and genuine feeling.
Emma has recently worked on her first photo shoot for Mallards, and we're delighted with the results. As well as making our jewellery look fantastic, Emma gave it a context, working with a model and dressing the set to capture Mallards' classic heritage brand. We're looking forward to our next photo shoot!
If your business has a logo that you'd like to see transformed into a beautiful piece of bespoke jewellery, please get in touch with us.